EUROS is pleased to announce the receipt of the EU Medical Device Regulation (MDR) Quality Management System certification by its Notified Body, the BSI Group. This means that EUROS's Quality Management System, and the corresponding orthopaedics instruments and custom-made implants, meet the requirements of the new MDR implemented by the European Union.
Receiving the MDR certificate is an important milestone for EUROS and it demonstrates that our products are manufactured according to the highest quality and safety standards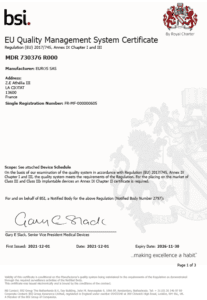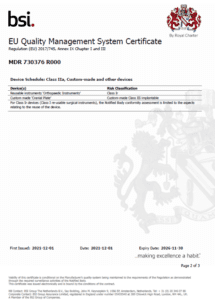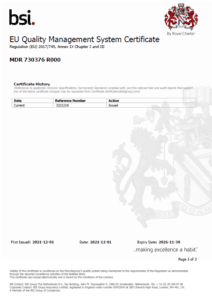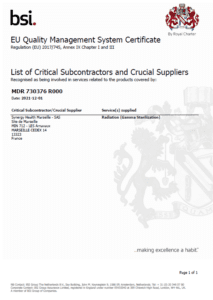 Congratulations to the EUROS Team for such achievement. Keep it up !!!